Dueling Pianos at Harveys Lake Tahoe
Join us at the Mountain Bar located on Harveys casino floor for a free show you don't want to miss. Sing along to all your favorite hit songs! Playing Friday and Saturday at 8:30 PM. Dueling Pianos.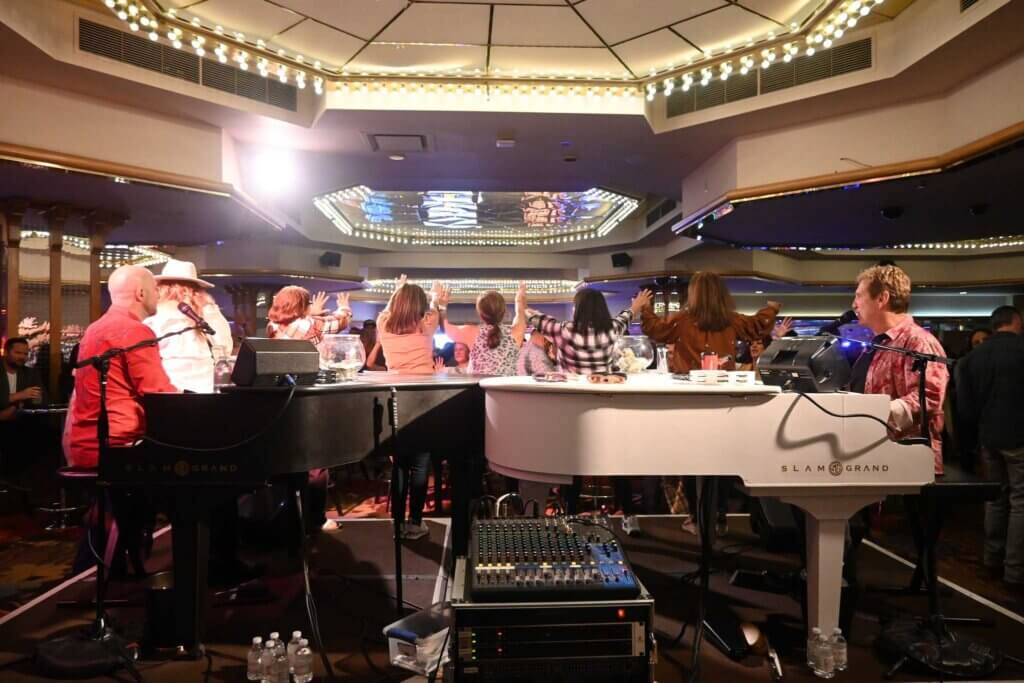 Van Walraven and David James. They play your favorite sing-alongs and are very appealing to the happy crowd. Van is a Guinness World Record Holder for the longest piano marathon: 39 hours, 976 songs. Proceeds went to VH-1 Save the Music Foundation.