Clean Tahoe Program's Annual "Spring Clean"
June 4
9:00 am - 12:00 pm
Volunteer to help KEEP TAHOE CLEAN! Spring Clean Tahoe, Saturday, June 4, 2022, 9 am-noon.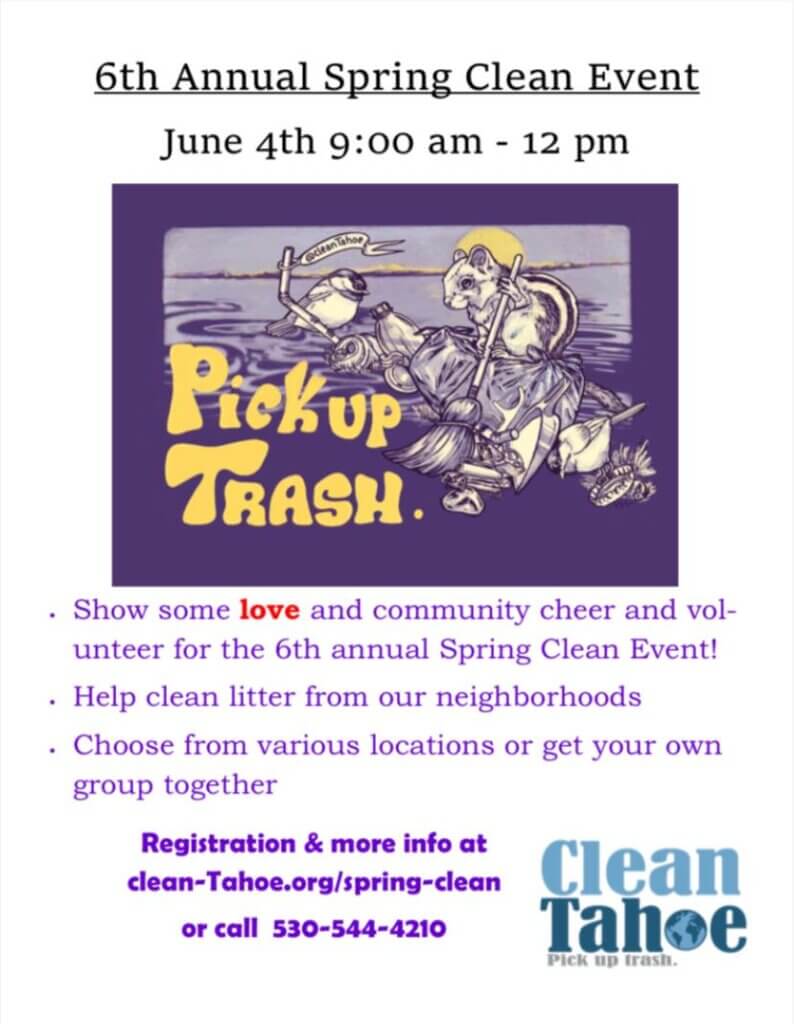 Please register at www.clean-tahoe.org/spring-clean
As the snow melts, the litter and debris that has been covered up during the winter months is starting to show. Volunteers are invited to get involved and help kick off this summer with a clean, litter-free town at our 6th Annual Spring Clean event on Saturday, June 4th from 9am-noon.
Volunteers will be picking up litter from neighborhoods all across South Tahoe. Interested volunteers can join a group that's already formed in their neighborhood or suggest a new location. Cleanup supplies will be provided. All volunteers are invited to a free lunch and community celebration afterwards!
In the past we have had 118 volunteers pick up nearly 1,500 pounds of litter from our community at the Spring Clean event! Show your community pride by volunteering for this year's event and help us kick off the summer season with a sparkling clean town!