Christmas Valley Pumpkin Patch
The Celio Family is opening their historic ranch for the Christmas Valley Pumpkin Patch on October 16 and 17 to raise funds for families who lost their homes in the Caldor and Tamarack Fires.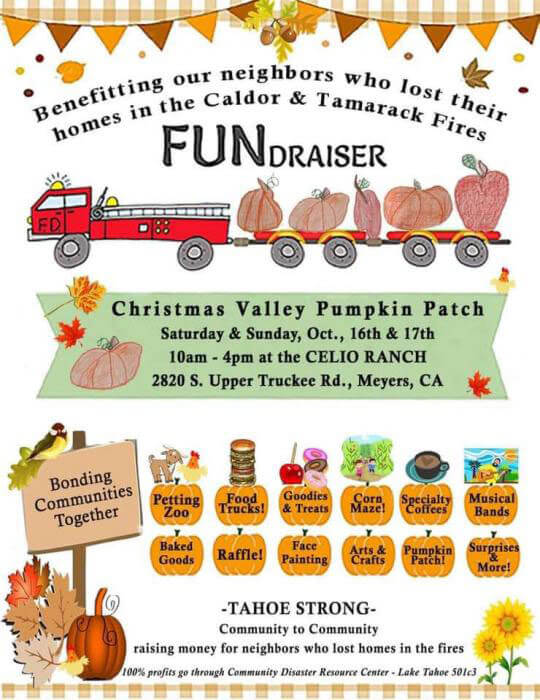 Flames came near the ranch, but it was saved and now the Celios are inviting the community out for two days of fun and "fun"raising from 10:00 a.m. to 4:00 p.m. each day.
There will be a pumpkin patch, corn stock maze, petting zoo, arts and crafts, raffle, live music, food and more with all proceeds going to the Community Disaster Resource Center – Lake Tahoe, a 501(c)3.
The Celio Ranch is located at 2820 South Upper Truckee Road in Meyers.