Bloom Bar & Lounge Nightlife
The energetic nightlife hotspot in Tahoe will be back with an improved experience for all visitors to start the summer with energizing entertainment over the weekend. Bloom will be the perfect location to ring in the holiday with its renovated state-of-the-art sound system, newly expanded exclusive VIP section, dedicated bar, and more.
During the weekend, guests can expect live entertainment with a DJ set by R Boogie Friday night, as the party will continue with special DJ sets and entertainment both Saturday and Sunday.
Doors will open at 10:30 p.m. and for those interested in VIP bottle service and table reservations they can contact 775-589-7606.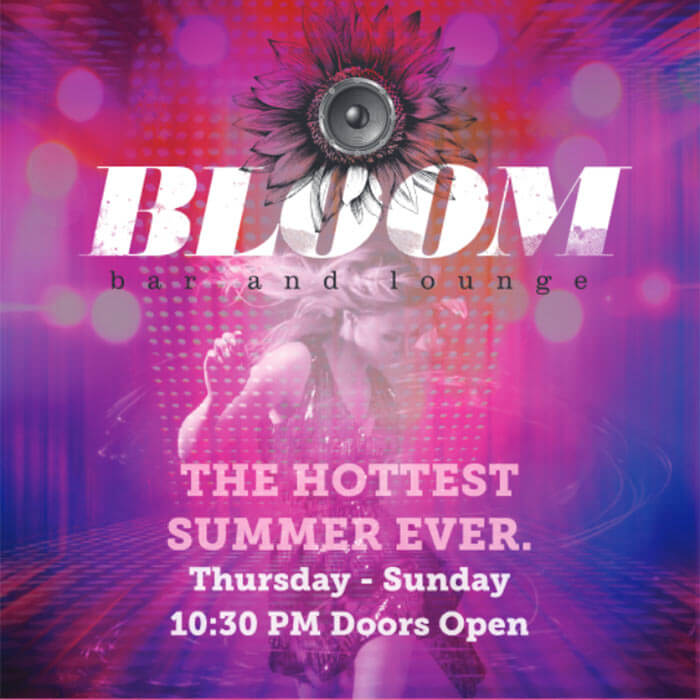 Tahoe's best nightlife experience couldn't be anywhere else. WE OWN THE NIGHT. Friday through Sundays, 10:30 pm Doors.
Fridays and Saturdays | DJ's and VIP Table Bottle Service
Sundays | Latin Night + DJ's and VIP Table Bottle Service
Reserve VIP Table Bottle Service: Call 775-589-7606 or 530-307-1216
Lake Tahoe's favorite nightspot is blooming again this winter. Guests can enjoy live DJs and bottle service Thursday through Sunday. Reservations by VIP table bottle service by calling 775-589-7606. Door cover may apply.
Bloom's DJ Lineup
Lineup subject to change
LIVE DJ SCHEDULE
AUGUST
August 4th – Dj Deft
August 5th – Dj HVFF
August 11th – Dj Sn1
August 12th – Dj Sn1
August 18th – Will Styles
August 19th – Dj Sn1
August 25th – R Boogie
August 26th – Dj Sn1
September 1st – Eddie Edul
September 2nd – Dj Sn1
DJ schedule subject to change.
Door Cover may apply.