2nd Annual Tahoe Chili Classic at Stateline Brewery
February 24
5:30 pm - 8:30 pm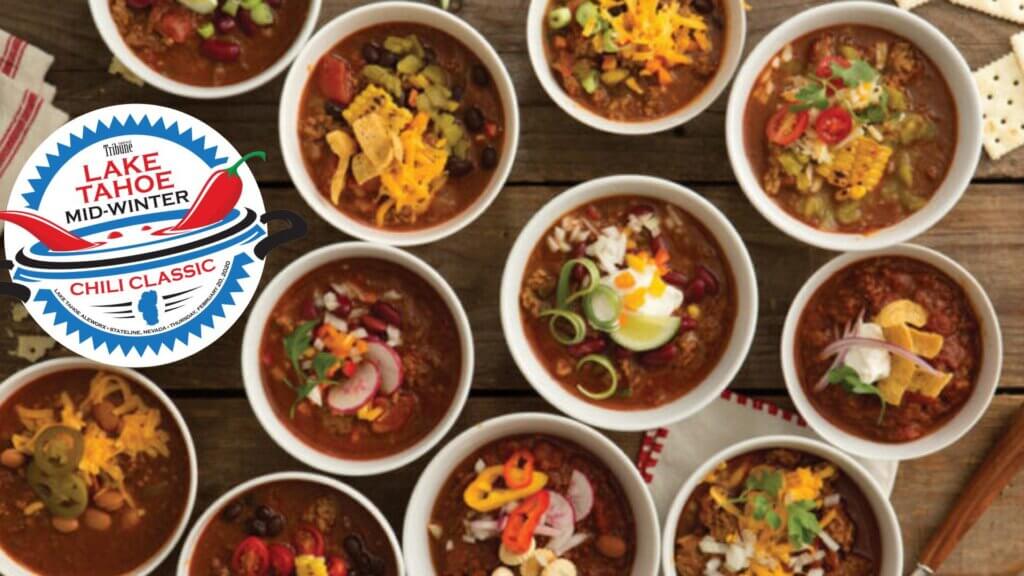 The 2nd Annual Lake Tahoe Mid-Winter Chili Classic fittingly takes place on Thursday, February 24, 2022. #NationalChiliDay at Stateline Brewery in the Heavenly Village! Some of the area's best restaurants go head-to-head and compete to see who takes home the trophy, cash, and bragging rights for "Lake Tahoe's Best Chili" Enjoy tasting signature chili from master chefs and the recipes that they've been working on for years. Plus, you have a say in who will be crowned as the winner with your personal vote. Tickets.
Chili Competitors:
– Ten Crows BBQ
– Gunbarrel Tavern & Eatery
– Tahoe Jerky Co.
– CA Burger Co.
– Sonney's BBQ Shack Bar & Grill
– McP's Taphouse Grill
– Turn 3
– Chicken In A Barrel BBQ
– Lucky Beaver Bar And Burger Lake Tahoe
– More to be announced soon!
CHILI | BEER | MUSIC
More details to come soon…