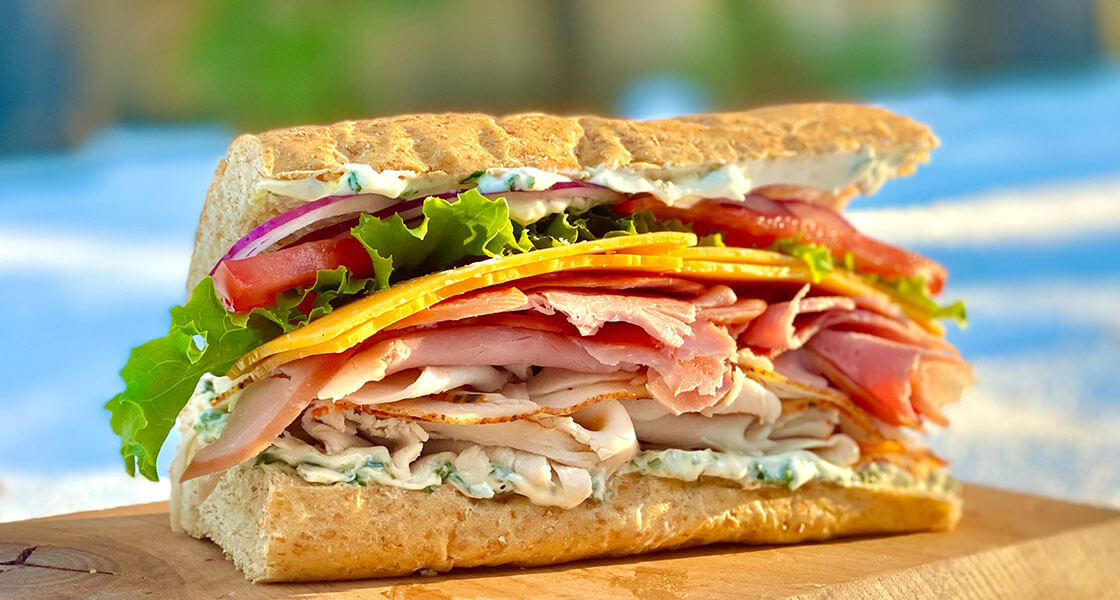 We are conveniently located in Round Hill next to Safeway!
The owner, Andrew Dauscher, has always had a passion for traveling, nature and downright good food. These loves led him to choosing a career as an airline pilot, which allowed him to enjoy these passions daily. While working he traveled across the country seeing new places and enjoying local fare. Meanwhile during his time off was spent lacing up his hiking boots, hitting the trails for backpacking or airing down his tires to off-road explore in one of his trusty jeeps.
During the trying year of 2020, Andrew was furloughed from his job as an airline pilot. With the pandemic forcing us all to stay stationary for awhile, Andrew took the opportunity to further exploring his beloved local Sierra Mountains. He spent time backpacking over rocky passes, sleeping under starry skies and fly fishing in the crystal clear waters of alpine lakes. All that fresh air (and working up an appetite) must have sparked some creative ideas, because Andrew started thinking of the need for a local specialty sandwich shop in his hometown of Lake Tahoe. Through his travels and experiences, Andrew learned the importance of food that is both delicious, convenient and hearty to take on the go to continue all of his adventures. Having the right fuel to sustain all of your activities is key in getting the most out of your day! Knowing he was the man to do it, the idea for Sierra Subs was born. Andrew got straight to work when he got back to Tahoe creating delicious sandwich combinations and inventing a space that would truly show his appreciation and love for the nature that surrounds us in the Sierra Mountains.
With the opening of Sierra Subs, Andrew wants to welcome you like a local and fellow neighbor of beautiful Lake Tahoe. Enjoy one of his hand-crafted and hearty sandwiches.
Sierra Subs
212 Elks Point Road, Suite 107 ( Zephyr Cove), Zephyr Cove, NV 89448