Electric Powered Inflatable Boat Rental Delivery Service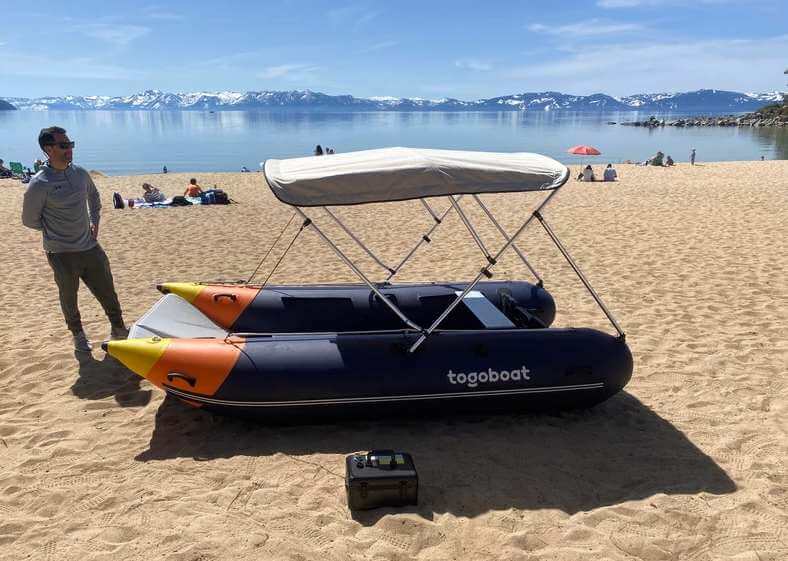 Tahoe To Go offers a rental fleet of sustainable electric-powered boats that you can take anywhere you'd like to launch around the lake. These boats are inflatable and packed into a carrying case that will fit into any vehicle. No waiting at crowded boat launches or heavy bills at the gas pump; simply inflate in 20 minutes or less and head off to explore the lake. Book your rental today for an affordable, eco-friendly day out on the water with your crew. To Go Boats are dog friendly. Head to our booking page or give us a call to reserve yours for your next trip to Tahoe!
​Set up of the boat is a breeze with provided written instructions and a QR code for step-by-step video instructions. The total set-up time is approximately 15-20 minutes, and of course, if you have any questions along the way, feel free to contact us via call or text.
Tahoe To Go Boat Co.
South Lake Tahoe, CA 9150