We had a truly historic celebrity golf weekend this year as the destination sponsor of the 34th annual American Century Championship. An enormous congratulations to Stephen Curry for his incredible performance and for becoming the first African-American to hold the ACC title. Steph's hole-in-one and walk-off eagle on hole 18 had all eyes on South Lake Tahoe. Along with having the largest audience in 20 years, including the biggest on-site crowd yet, the tournament continues to accrue tens of millions of views across various social media channels; our partners at NBC alone saw over 54 million views on their social media platforms over the weekend.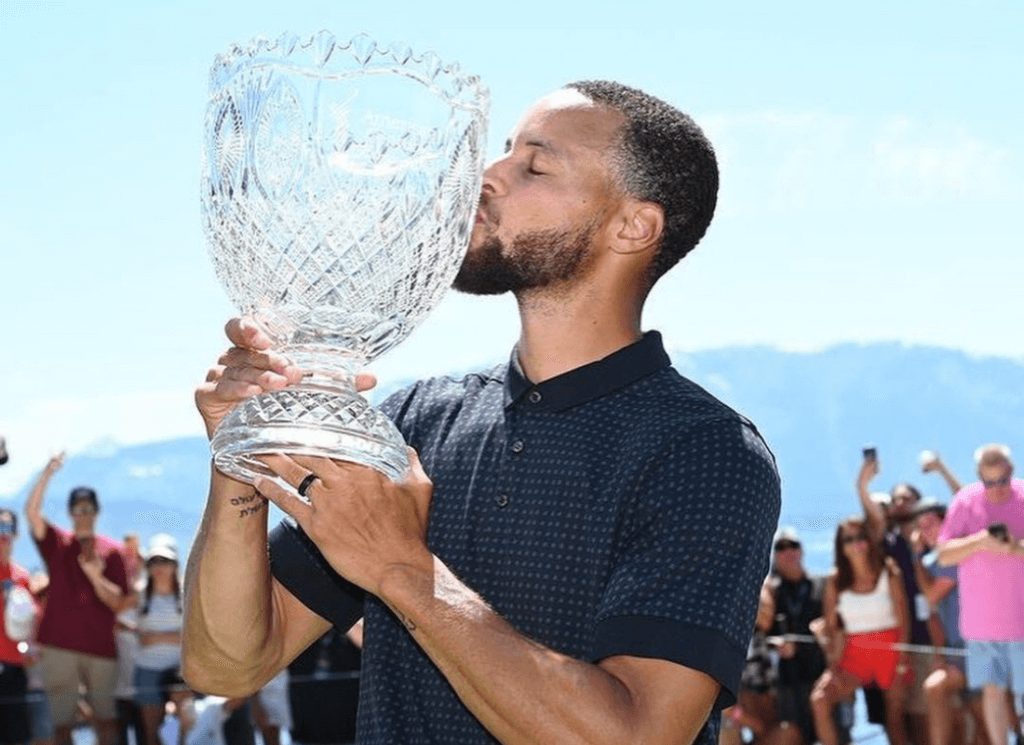 We extend our heartfelt appreciation to everyone who contributed to the success of this event, from the players and spectators to our valued partners at American Century Investments, NBC Sports, Edgewood Tahoe Resort, and all those behind the scenes. As we look back on this weekend, we feel truly proud and grateful for being part of such a wonderful occasion. The 34th annual American Century Championship will be remembered as a milestone event, and we look forward to the continued growth and success of this prestigious tournament in the years to come.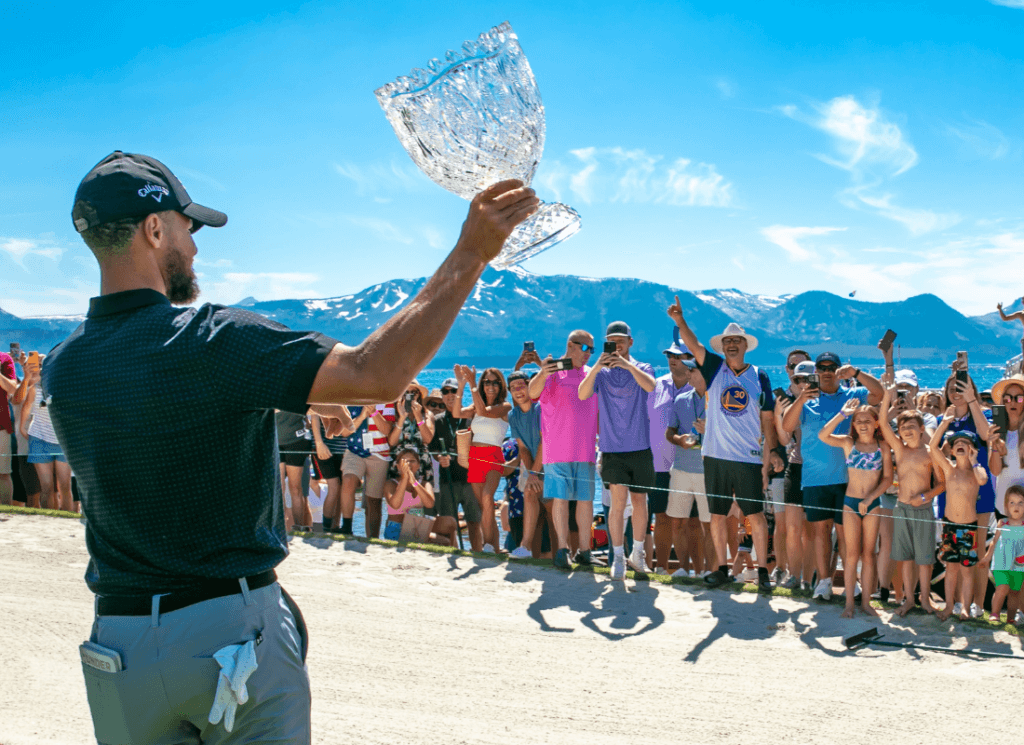 The American Century Championship has donated more than $5.5 million dollars to national and local charities and non-profit organizations in its 30-year history.
Click the button below to see the charitable impact of this tournament.
American Century Championship 2024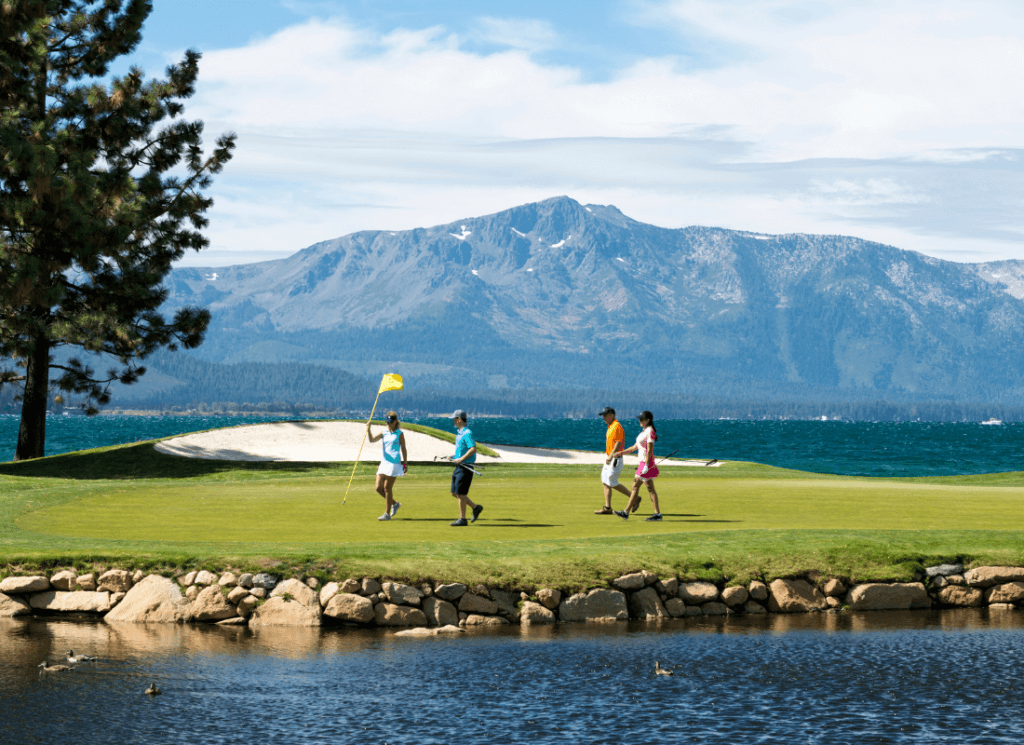 The 2024 American Century Championship will take place July 10-14. Tickets will go on sale on April 1, 2024. You will be able to secure your ticket online at americancenturychampionship.com.
Lodging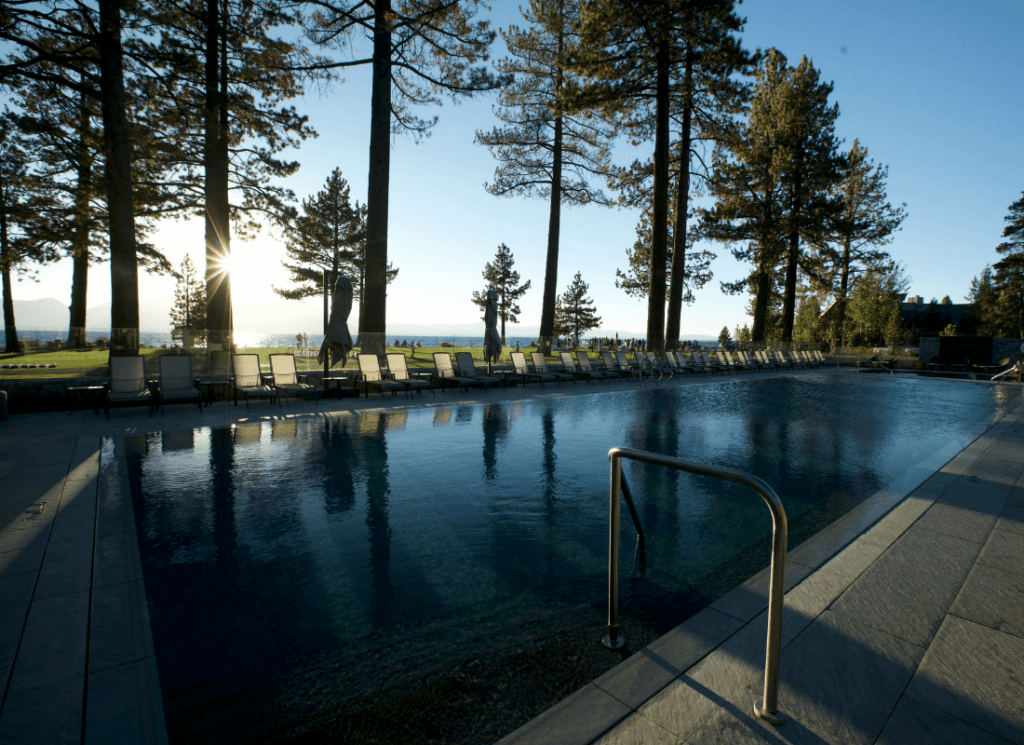 Prepare in advance and secure your lodging early! South Lake Tahoe lodging options are as varied as the mountains themselves, but one thing they all have in common is a door that opens to adventure.
Explore Places to Stay
Stay in Lake Tahoe
Find the perfect accommodation that matches your unique preferences and ensures an unforgettable experience at Lake Tahoe.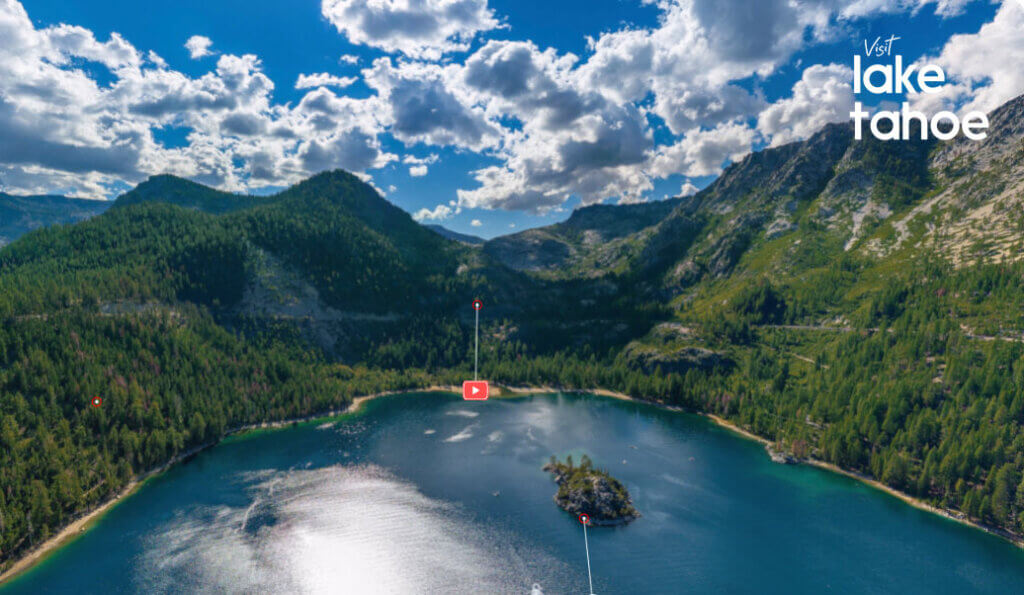 Emerald Bay SkyNav Experience
Come Back Again. And Again.
Things to Do in Tahoe for Every Season
Sure, we're a little biased, but there's never a bad time to visit Lake Tahoe. Pick a season, any season. Celebrate summer in the Sierra with a hike to Emerald Bay State Park or make a splash at Pope Beach. Discover why Tahoe winters are legendary for skiing and holiday fun at the Heavenly Village and Ski Resort. If you want to avoid the high season crowds, visit Lake Tahoe in the spring to hit the slopes in sunglasses and a t-shirt, or come in the fall when the mountains are painted in autumn colors and hiking is at its best. Regardless of when you visit, there's plenty of Lake Tahoe things to do.
Friday, September 29
Get Tahoe tan lines
0 mph
Thu
66°/46°
Soak in the vitamin D
Sat
47°/41°
Bottoms up in a brewery
Sun
49°/41°
Bottoms up in a brewery
Mon
55°/38°
Hike, bike & get outside