Sweet Sierra Single Track…That's South Lake Tahoe Mountain Biking.
Over 200 miles of single-track trails, all accessible from the front door of the shop.
Granite boulders, giant pines, alpine meadows and lakes, bears, wildflowers; South Lake Tahoe is an amazing place to be riding a mountain bike. Our trail network is vast. Tahoe has everything your bike is asking of you: long and remote epic rides and berms taller than your car. Does your bike want you to ride it across a flowery meadow to an alpine lake, then descend for two hours? That's Tahoe. Or maybe it wants you to rail it down fast, flowy trails with granite boulder drops and then finish with a mile of berms, rollers, and beautifully crafted jumps? That's Tahoe too! Heck! You can even take your whole family out on a gorgeous pedal through the many lake-level meadow trails.
OTE Tahoe is located right in the middle of the South Tahoe Trail network. Grab a coffee, rent a demo bike, and pedal from the shop. Or take our shuttle service and ride single track right back to the shop and grab a cold beer or other drink and play some Foosball!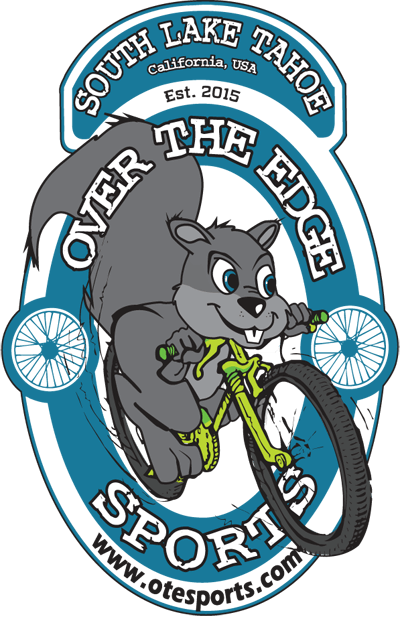 Over the Edge Sports
3665 Tamarack Ave., South Lake Tahoe, CA 96150