If you're looking to make unforgettable memories or just get away from it all, a trip to South Lake Tahoe during the month of May is surely the way to go. So go ahead, make that reservation at the restaurant with the incredible lake views or head down to the beach and get a head start on your summer tan.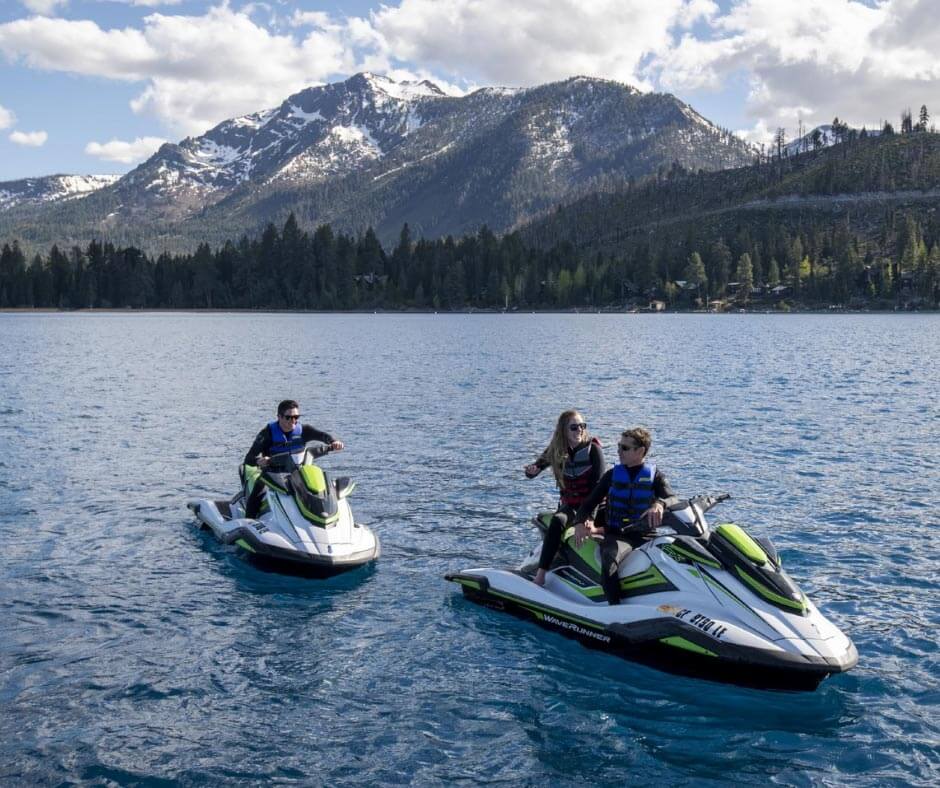 There's no better way to get up close to Big Blue than a boat or jet ski rental. Showing is better than telling, and seeing IS believing. The grandeur of Lake Tahoe is easier to comprehend when you're smack-dab-in-the-middle, trust us.
Celebrate Cinco de Mayo, Tahoe Style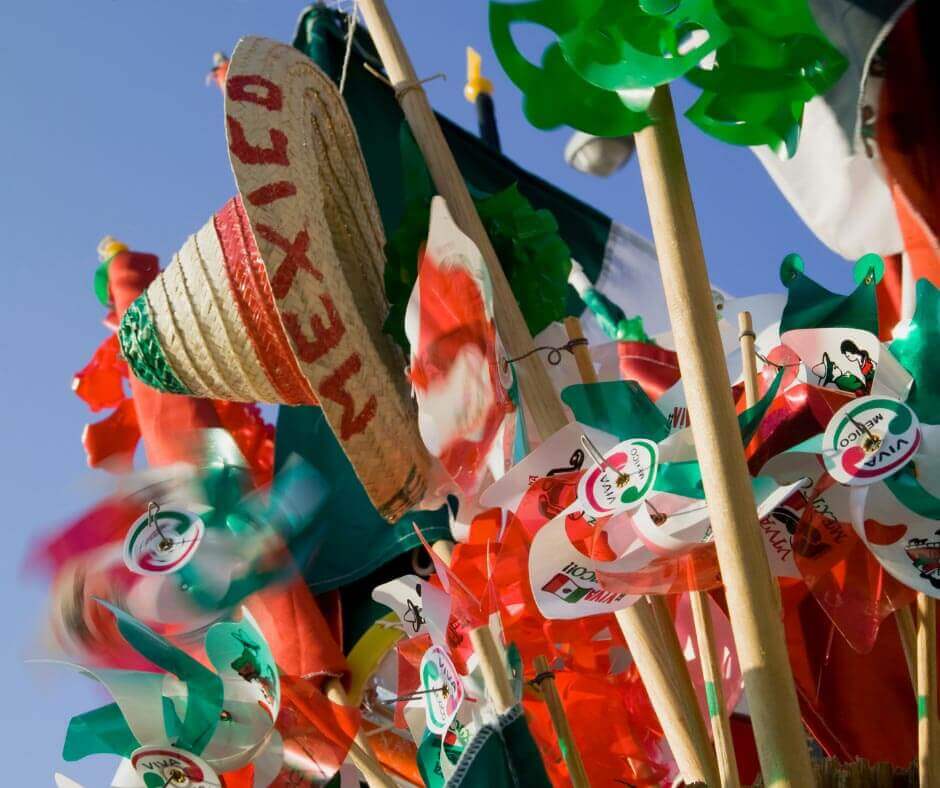 Celebrate Cinco de Mayo this year in the Heavenly Village with live music from DJ Jose Vera, live mariachi Cazadores de Nevada under the Gondola, and discounted margaritas and taco specials at participating locations: Gunbarrel Tavern, Fire + Ice, Social House, The Loft, Kalani's, California Burger Co., and Azul Latin Kitchen.
For more information on this exciting event, please visit www.TheShopsatHeavenly.com
Enjoy a Lakeside Meal with Mom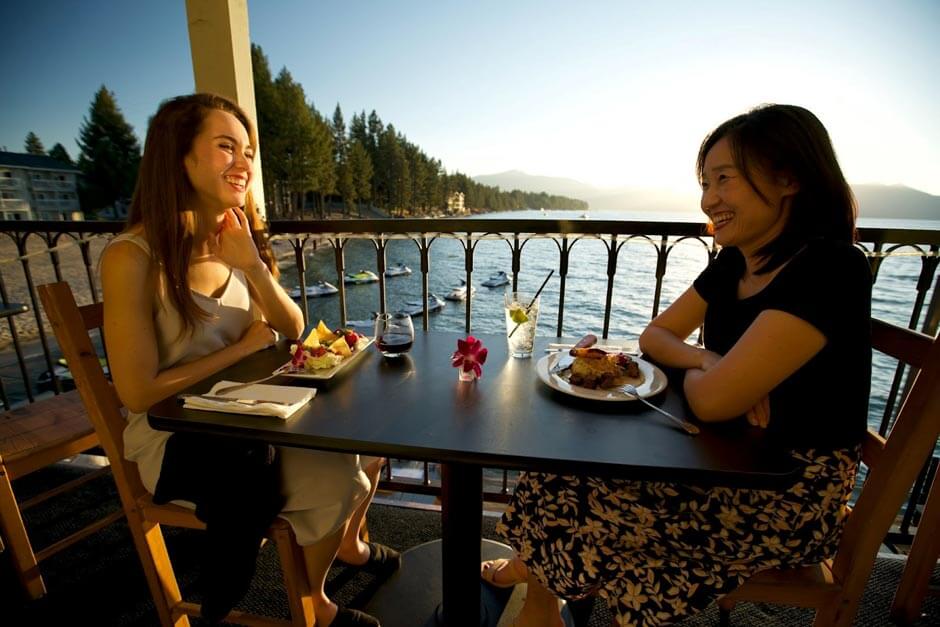 If you're visiting Lake Tahoe this Mother's Day, why not ditch the card and treat that special lady in your life to an unforgettable lakefront meal? When the mimosas stop flowing, take to the streets and explore Lake Tahoe's unique shops.
Les Claypool's Fearless Flying Frog Brigade at Harrah's Lake Tahoe
After a 20-year break, Les Claypool's Fearless Flying Frog Brigade is back and canvasing the USA this Spring & Summer on the Summer of Green Tour. The band will feature Sean Lennon on guitar, Harry Waters on keys, and Paolo Baldi on drums, along with longtime cohorts Skerik on saxophone and Mike Dillon on percussion. Each night will include a full performance of Pink Floyd's iconic album, 'Animals'.
Les and the Frog Brigade will play two shows here, Tuesday & Wednesday, May 16 & 17 at 8:00 pm, inside the South Shore Room at Harrah's Lake Tahoe. Get your tickets here!
Home Free – Live in Concert at Harrah's Lake Tahoe
On Saturday May 27th, the all-vocal (a cappella) country music sensation Home Free will present their Nashville country standards and country-dipped pop hits! The band comes to the South Shore Room at Harrah's Lake Tahoe, bringing with them Nashville-dipped pop hits, incredible harmony, and quick-witted humor!
Hailing from Minnesota, Home Free is the world's premiere country, all-vocal band. They have performed thousands of shows over the years and across the country since their initial founding in 2000. In 2013, they won Season 4 of NBC's The Sing-Off, catapulting them into national stardom. Since bursting on to the national scene in 2013, the all-vocal country group has become known for their show-stopping performances that feature Nashville country standards and country-dipped pop hits. Don't miss them!
The Outlaws at Bally's Lake Tahoe
Southern rockers, The Outlaws, are coming to Bally's Lake Tahoe Sunday, May 28th. For The Outlaws, it's always been about the music. For more than 40 years, the Southern Rock legends celebrated triumphs and endured tragedies to remain one of the most influential and best-loved bands of the genre. Today, The Outlaws have returned with new music, new focus, and an uncompromising new mission: It's about a band of brothers bound together by history, harmony, and the road. It's about a group that respects its own legacy while refusing to be defined by it's past. But most of all, it's about pride.
It's About Pride was also the title of the band's acclaimed 2012 album, universally hailed as their victorious comeback. "Because The Outlaws had been out of the public eye for so long, it was almost like starting over," explains founding singer / songwriter / guitarist Henry Paul. "But because of the band's history, we dig deeper, write better, perform stronger. Everything we do is to reinforce the notion that The Outlaws still matter, and that Southern Rock will always matter. It's a message we're proud to bring into the 21st century."
Age 6 and up. Minors must be accompanied by Adult 21+.
Hit the Beach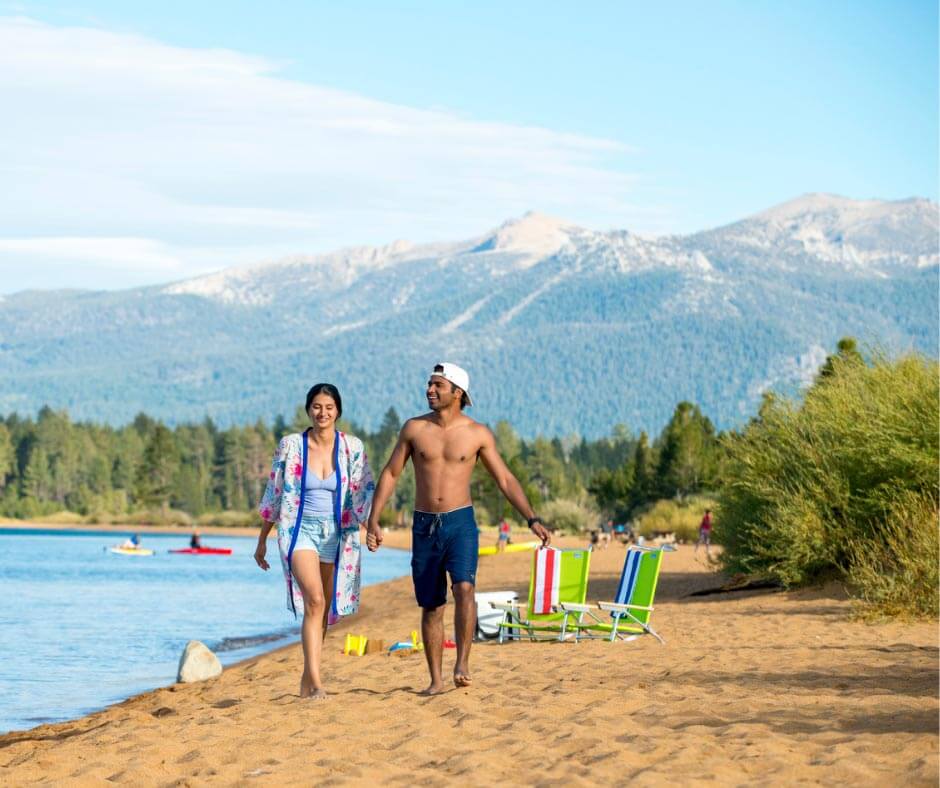 Lake Tahoe's gorgeous high-alpine scenery belies its serious beach scene. You'll find miles of sandy beaches throughout South Lake Tahoe that cater to every taste.
Start exploring beaches around South Tahoe here.
Check out Lake Tahoe on Social Media